Welcome back to my blog! I am back in Japan  and today I am going to take you to the  apartment.  The apartment is in Daikanyama   a  place in  Tokyo and also home to  baby stores. The apartment building is big. It has eight floors. We are on the fifth floor. The apartment room is also big. The living room is really big. The bedroom can fit my bed and Tiny's futon but also it has a closet that can fit Tiny's futon if you roll it up, so we put it there in the daytime so that there is space for me and Tiny to play.
This picture (above) is the living room.
This is Tiny and my bedroom.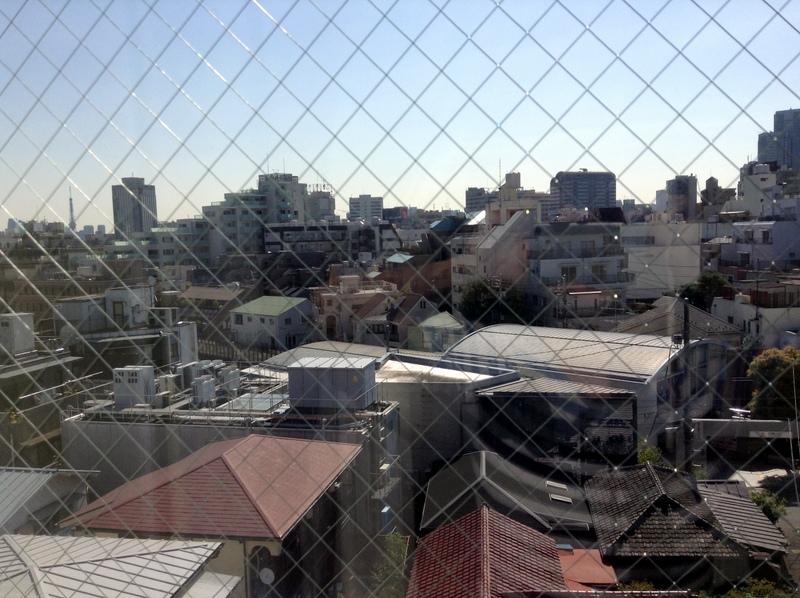 This is the view from our window. You can see the Tokyo Tower on the left. At nighttime, before we close the curtains, Tiny and I look out and see if it is glowing. It usually is. On the right, toward the bottom of the picture, is the train station. I sometimes watch at morning and evening to see if I can see my Dad. I sometimes can.
Daikanyama is very nice.
If you have any questions, put them in the comments and I'll answer them.
That's all for now- Zoe